NEW IMAGE AUTO GLASS
"IMAGE REALLY IS EVERYTHING"


PHOENIX WINDSHIELD REPLACEMENT & AUTO GLASS REPAIR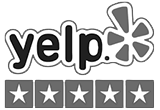 Top Reviews

Highest Quality

BBB A+ Rating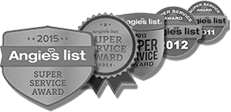 6 Years In A Row

I'm Paying with Cash
We offer the lowest cash prices guaranteed! By using our online cash quote generator, you'll get an instant price on windshield replacement or auto glass replacement.
Get Instant Cash Quote
---

I'm Paying with Insurance
If you have automotive glass coverage, you'll receive up to $150 cash back when you have your windshield replaced. We work with all insurance providers and you'll pay zero out of pocket.
Schedule Appointment
Windshield Replacement

Phoenix Metro Area
New Image Auto Glass® offers auto glass repair and replacement at no cost if you have autoglass insurance, throughout the greater Phoenix, Arizona, area. We guarantee that all the auto glass installed by our expert installers will meet or exceed your vehicle's auto glass quality requirements. We use only the finest quality auto glass products and we cover all of our work with a Lifetime Warranty.
Our trained technicians use only highest grade materials to restore your windshield to the highest safety rating. For windshield chip repairs, we use the finest resin based epoxies and follow the process recommended by SICK Windshield Repair Kits. Following this type of repair process limits the future propagation of the chips in your windshield.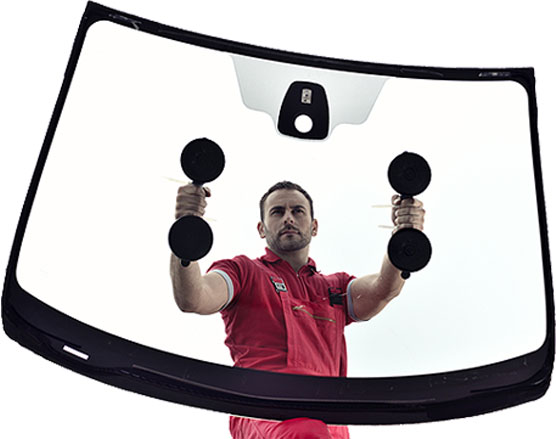 At New Image Auto Glass®, the customer always comes first
Our work is backed with our 100% lifetime warranty
Award Winning
Customer Service
At New Image Auto Glass®, our mission is to deliver high quality auto glass products with high speed of service to all of our customers, while providing an exceptional workplace for our employees and continuing to grow the company in a structured manner. We currently have over 100 employees dedicated to solving the auto glass problems of our customers.
Our
Services
All of our windshield and auto glass services are "mobile", meaning we come to your home, office or any location you specify to complete the repair or replacement. We can repair or replace automotive glass on all vehicle types including cars, trucks, vans, SUVs, RVs, exotics, classics and heavy equipment. No matter the type, we'll handle your vehicle with the utmost care.
Our installation services are performed by technicians certified by SafePro Auto Glass, our sister company. We perform repair and replacement on cars, trucks, SUVs, vans, RVs, exotics, classics, antiques and luxury vehicles. Have a unique glass problem that needs fixing? Call us and talk to one of our experts and we'll point you in the right direction.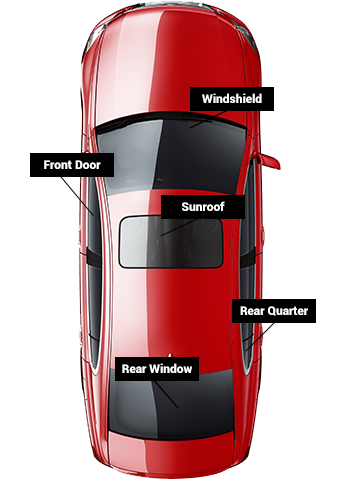 Lifetime
Warranty
All auto glass repairs and windshield replacements we perform are covered by the best warranty in the business for the life of your vehicle. As long as your vehicle remains in Maricopa County, we'll stand behind our glass materials and workmanship.
We guarantee the auto glass or windshields installed by our expert installers will meet or exceed your vehicle manufacturer's auto glass quality requirements. We use only the finest quality auto glass products and we cover all of our work under our Lifetime Warranty.
Cash Back
Windshield Replacement
How does our windshield replacement cash back program work? If your insurance policy provides glass coverage in the State of Arizona, you are eligible for a zero-deductible windshield replacement. With no money out of pocket, keeping your automobile safe is an easy decision. Simply call New Image Auto Glass and we'll handle everything with your insurance company. If your insurance policy includes zero-deductible glass coverage, then we will be able to replace your windshield for no money out of pocket and send you up to $150 cash back.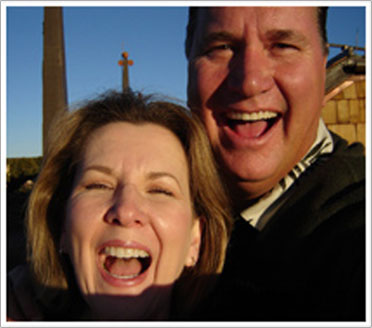 About
Our President
Mr. Rex Altree has balanced his life with his family and giving back to the community. Currently, Rex is the President of the Arizona Glass Association, which he helped found.
The Arizona Glass Association, is the voice of independent auto glass dealers in the state. He was elected to the board in 2001 and was chairman of the legislative committee, the AGA successfully passed, important legislation signed into law by Governor Napolitano.
Rex is also on the Board of Directors and is the Treasurer of the Child Crisis Center based in Mesa, Arizona. The Child Crisis Center is a non-profit organization committed completely to providing housing, medical care, schooling, counseling and positively impacting children in need. The Child Crisis Center has helped provide all of the above to over 13,000 children over the last 3 decades.
Great job! The technician was very professional & re-informed me of the incentive I would be receiving in the following weeks. I quickly recommended them to all my friends and family.
New Image Auto Glass® did a great job with my glass replacement. On top of the great service, I received my gift card just as promise. Thanks!
The Installer was very professional, courteous, and on time for the appointment! If there was ever a need for their services, I would use New Image Auto Glass®.
Information about our
Valley Locations